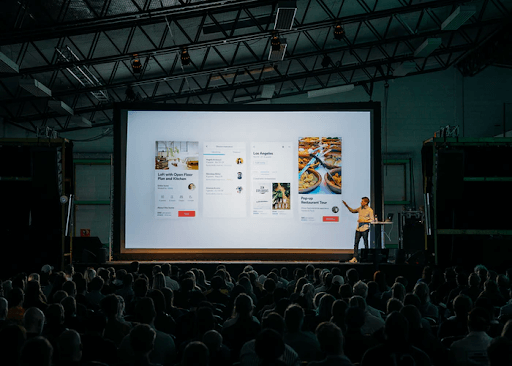 Types of event management services
Have you ever gone to a birthday party, a concert, a seminar, or even watched an award show on the TV and wondered how a PR Agency could arrange such events? Or how were they managed and maintained throughout? Well, let this be your introduction to types of event management services.
You have probably heard the term before, especially if you are interested or worked in the marketing field. Event management is considered one of the advanced forms of marketing or advertising for brands and products. It involves planning, financing, creating concepts, organizing, decorating, and executing an event. These processes are crucial for creating and maintaining a positive mental image of the company, the product, or the brand.
So, what does event management mean?
To get to know more about the art of managing an event, you should have a deeper understanding of the definitions and types of event management.
On the one hand, event management does not have a textbook definition due to its dynamism. On the other hand, some experts say a simple definition can be created by combining both meanings of the words "event" and "management."
Hence, event management can be defined as the process of creatively applying necessary professional skills in organizing a focused event for a target audience to achieve the desired objective.
Simply, the Cambridge dictionary describes event management as the job of planning and managing significant events such as conferences, trade shows, and parties.
What are the types of event management?
There are many types of event management. They keep expanding each day as the opportunities and interest increase in this field, especially with the internet and social media growth. So, there is no possible way to know precisely how many types of event management currently exist. Regardless, categorizing them is not as hard. And with each category, it becomes easier to identify the objective behind it.
1. Personal events:
Personal and social events fall under this category. That includes:
– Birthday parties
– Engagement Parties
– Themed Celebrations
– Hens & Bucks Parties
– Gender reveal parties
– Baby showers, and much more
Organizing and managing a personal or social event can be a little difficult for some people. The process needs time and effort, which might not always be available for you. So, an event management company/ agency can take care of that while considering your budget and vision for the perfect personal or social event.
2. Corporate events:
Corporate events are heavily dependent on creativity and professionalism. Its' events also include many more people and many more factors to worry about; those events include:
– Conferences
– Recruiting Events
– Product Launches
– Networking Events
– Openings
3. Charity donation events:
Understanding the effects of such events on the company's image; therefore, it must be executed flawlessly and by experts in the field.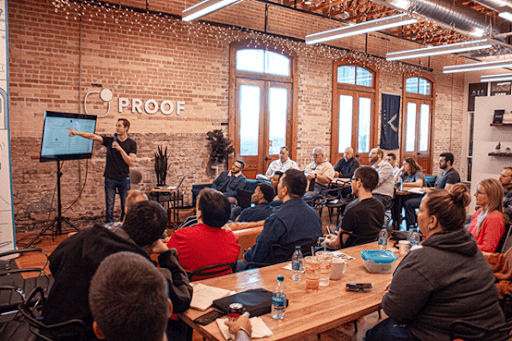 A professional PR agency should be your first go-to if you want your corporate event to be ideally carried out. Check CC Plus services for managing events that educate, inspire, and motivate employees or clients.
4. Award ceremonies:
Award ceremonies are not limited to the award shows aired on T.V or the massive Hollywood ceremonies. There are many local and international award ceremonies happening in different places and times. And they vary from music, film, to business awards. They are as much important and challenging as corporate events, if not more.
5. Festivals:
Festivals are such complex events to manage. They are outdoor and can extend to many days. Film, music, and art festivals need extensive management, as they attract people from all around the nation and worldwide due to their artistic and entertaining nature. Several professionals typically manage these events due to their size and heavy responsibility. All in all, entertainment and satisfaction are the main objectives of such events.
6. Seminars:
With seminars, it gets a bit more complicated. Seminars are cultural events aimed at achieving educational benefits. They usually target a specific audience. They can be held in different places such as; community spaces, universities, company headquarters, or online via Zoom, Vimeo, or any other teleconferencing program. Having a single or a small number of speakers is the main element in seminars. Speakers with experiences and expertise in the discussed subject are asked to maintain a healthy, fruitful discussion with the audience and answer questions.
PR representatives or organizers are expected to do heavy research on the most suitable way to execute a well-managed seminar with the best results; their responsibilities include: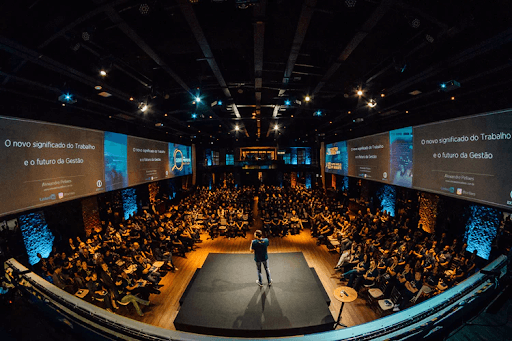 – Set the primary goal of the seminar
– Decide on who the speakers could be
– Pick the most suitable venue or online platform
– Make sure everything goes as planned during the event
6. Workshops:
Workshops have many similarities with seminars. But in this case, instead of a speaker, you get a lecturer/trainer. Workshops last for a few days and can extend to weeks. They aren't based on discussions only, but also on learning about the subject hands-on. That requires providing the best tools and materials to help with the workshop's objective: learning, understanding, and directly connecting with the subject in an encouraging environment similar to a classroom.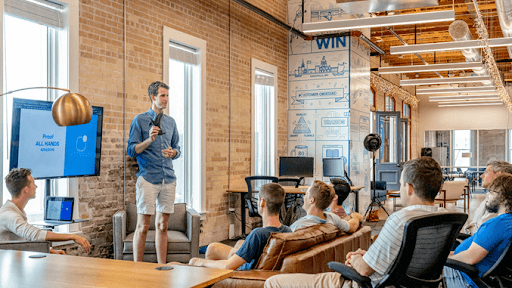 7. Trade shows:
Trade shows offer sellers, companies, and brands an excellent chance to showcase their products and introduce the public to their work. Since many traders are involved, trade shows take place in spacious venues, whether they are outdoors or indoor. The event manager must decide and book an area large enough to include all the vendors and visitors without it getting too crowded or uncomfortable for the trading process. Event managers are also responsible for taking the appropriate safety measures to protect the products from getting stolen or damaged.
Furthermore, suppose you focused on each of the mentioned categories. In that case, you'd find it easy to specify the types of event management services provided by PR agencies for each event according to the client's needs. Those services include:
– Project Management and Timeline Coordination
– Budget Planning
– Event Communication with the attendees, speakers, hosts, audience, etc.
– Speaker Management and Submission Systems
– Sponsor Coordination
– Venue Site Selection and Negotiation
– Vendor Selection and Negotiation
– Food & Beverage
– Transportation Management
– Safety and Emergency Response Planning
In addition to other services specified for virtual events, such as:
– Platform Selection & Negotiations
– Platform Build-Out & Technical Engineering
So, what are the key elements of events?
1. Core concept which differentiates the categories from one another. It is the idea on which the event is built.
2. Core people who could be speakers or influencers that participate in the events and whose expertise is the main attraction for the audience.
3. Core structure which indicates whether the event leans more towards the formal or informal side.
4. Target Audience, which is the intended audience or participants of the event.
5. Clients who act as sponsors in events.
In conclusion, there are many types of event management, especially nowadays, due to the pandemic, as most of these events can happen virtually.
What kind of companies provide event management services?
The preferable option for most people/companies is a PR agency that could execute any significant event. Plus, PR agencies keep in mind the brand's objectives and the importance of its positive image in a particular social or business group. So lots of effort will be put in, and much research will be done beforehand.
For instance, when CC Plus managed the Narrative Summit, it provided real case studies and an in-depth market understanding. Thus, creating the first conference of its kind to take place in Egypt and fulfilling the objective of building a national brand.
What are the top event management companies in Cairo?
Well, we all know that Cairo is the biggest, most crowded city in Egypt. It's a busy city with an event for each day, from parties and celebrations to educational and artistic events.
Because there are many types of event management companies in Cairo, it can get confusing. Understanding the core elements of events and having high expertise are the two main factors in choosing your best event management company.
In that case, CC Plus is your ideal go-to company. No more worries about the complicated process; CC Plus knows precisely how to handle all types of event management services and how to turn your vision into reality creatively.