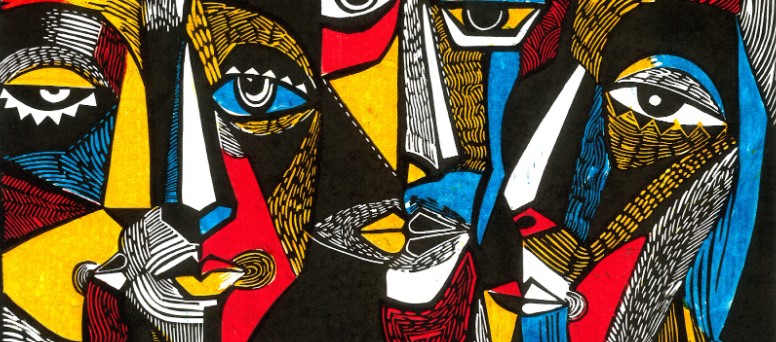 Artists, here's why you need PR
(Source: UNESCO)
At the 40th session of UNESCO's General Conference in 2019, World Art Day was established as a celebration to encourage the creation, dissemination, and enjoyment of art. 
World Art Day celebrations take place on April 15th every year to highlight the contributions that artists make to sustainable development, raise awareness of the diversity of artistic expressions, and strengthen the connections that exist between artistic creations and society. It is likewise an event to shed light on art education in schools as culture can prepare for inclusive and equitable education. 
Whether you're an artist, an art admirer, or an aspiring PR manager, CC Plus gathered the many ways PR is crucial for artists, why artists need it, and previous experiences where we've helped artistic entities tell their narratives. 
PR for Artists
With nearly two decades of experience, our PR agency in Egypt has worked with a variety of clients including art-related entities. Through PR case studies we're gonna demonstrate how we've been "Enabling PR" for these clients and how you can learn from them to increase your visibility through strategic planning and storytelling.
Before diving into PR hacks for artists, let's define what PR is, and how its impact is measured. 
What Is PR?
In simple terms, Public Relations is the art of getting the right message to the right people, at the right time, and in the right places to build a strong and good reputation for a brand.
Much of the work in PR consists of establishing good media relations with press publications whether between the PR agency or between the organization and the media.
Coordinating between specific and targeted media is crucial in obtaining the best and optimal media coverage for a client's event or announcement that they would like to create publicity for.
Contrary to marketing, the PR field focuses on constructing and building a reputation or a story, which is useful and applicable for companies and public figures of all fields.
PR Value
Like any other promotional tool, media coverage in PR can be measured using what is referred to as PR Value.
PR Value is the sum of all the benefits a person or organization receives from participating in Public Relations activities. It can be calculated through the Advertising Value Equivalency where it can determine the advertising rate for a similar advertisement by measuring the size of the media coverage and the space it occupies. 
Writing your Narrative
In PR, your Narrative is one of, if not the most important element in building your story. Your company's or personal story is your PR narrative. Constructing it well will determine how you connect with your audience and customers.
For artists, framing your story is crucial for your artist's "brand". Your story allows you to add more value to your artistic creations and make you more credible in the face of your buyers. 
Why Artists Need PR
Public Relations should be used to build a brand by any creative or artistic individual who wants to be seen. Having a publicist can help you reach a larger audience that might be interested in your work. Your works can be submitted for reviews and features that highlight you and your work. A publicist can assist you in comprehending the significance of telling your story.
Promoting your Art
Whether your artistic medium is painting, singing, or filmmaking, getting seen is one of the many struggles artists face. That's where PR can help increase your visibility and viewership by promoting your work in the relevant press and getting you media coverage.
Whether you have a new project, a concert coming soon, or an exhibition opening, using PR to promote your upcoming work is a great tool. 
Distinguishing yourself
You are the storyteller of your craft. While it is true that many talents prefer to speak through their visual work, PR provides artists with a way to promote themselves by setting them apart from other artists.
A PR professional takes charge of the necessary brand visibility through effective PR impact that corresponds to the artist's identity and personal brand. Finding an artist's unique personal brand sets them apart and allows them to become well-known.
Content Marketing
The work of PR also includes curating content for artists. Guiding artists in terms of what to share online create their branding and what are your key messages. 
Strong content marketing, through engaging content, increases an artist's chances of higher viewership and sales. 
Case Studies
Having looked into how PR can benefit artists and how artistic creators can utilize it for their story brand, let's dive into real-life case studies. 
RMC: First concert at the Grand Egyptian Museum
(Source: CC Plus via Instagram)
This year, CC Plus got to be the PR Agency behind one of the most historical events domestically and internationally. In January of 2023, the first concert was at the biggest museum in the world, the Grand Egyptian Museum. The concert hosted soprano Fatma Said and maestro Nader Abbasi.                 
Total Ad Value: 8 million
What was surely the biggest exhibition to take place in Egypt was held this March of 2023 at Cairo's Capital Business Park. The founders of CLEG Gallery gathered more than 500 artists with thousands of artworks in the open-air corridor of the Capital Promenade. 
Strategy: To build excitement for the event, CC Plus set up a press conference a few days before the event. The conference was held at the exhibition location and hosted CLEG Gallery founders along with journalists in related fields.
Additionally, the press conference allowed to build publicity and increase the event's audience reach through interviews of the gallery and exhibition organizers with the press.
SheArts: Women's Day Orchestra
(Source: CC Plus via Instagram)
This Women's Month was filled with numerous celebrations including SheArts' musical orchestra celebration filled with female performers.
The event consisted of a musical performance of the Heya Al Fenoun orchestra held at the American University in Cairo and included Egyptian and foreign female musicians.
Strategy: Through strong media relations, CC Plus created publicity and reach for the event through diligently writing and releasing press releases in the relevant media.
Art d'Egypte: Kaon Exhibition
(Source: Art dEgypte via Instagram)
Within the world of visual art, and as part of their Women's Month celebration, Art d'Egypte began their series of gallery tour exhibitions with "Kaon" which gathered a diverse group of artists celebrating established and up-and-coming talents. 
Strategy: With the press at the core of this PR strategy, our agency publicized and promoted this artistic event through relevant media with written press releases focusing on the event's goal for female empowerment, celebrating galleries, and artists.
In closing, Public Relations provide the necessary impact and visibility for artists of all mediums to tell their narratives clearly. Through Enabling PR, and strategic partnerships CC Plus sees great value in promoting the arts through its many previous partnerships and clients. 
From musical concerts to art exhibitions, a track record of experience shows that art of all mediums can make great use of PR in effectively telling stories with impact.
___________________________________________________________________________