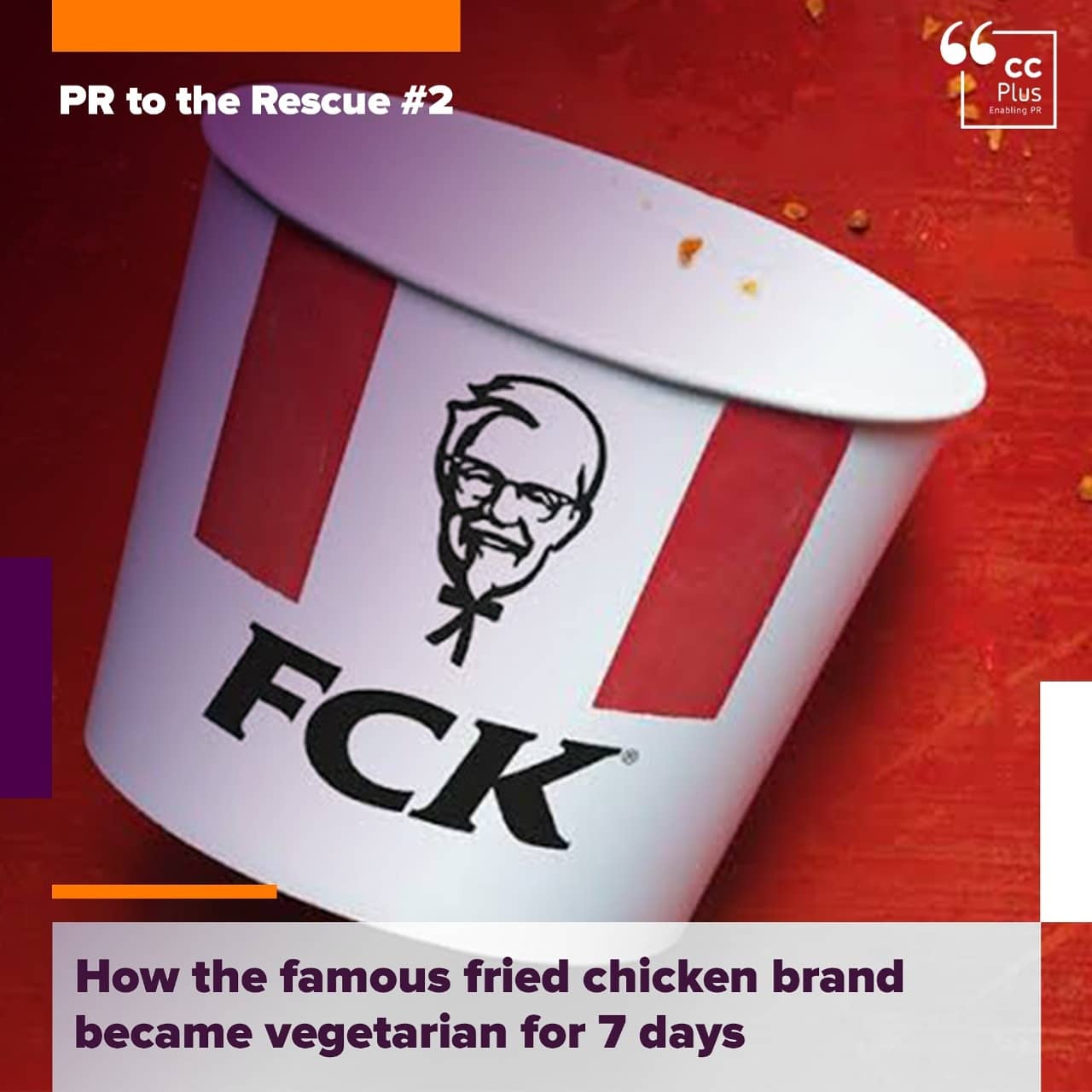 PR to the Rescue #2: How the famous fried chicken brand became vegetarian for 7 days
We know it is hard to believe, but the truth is that KFC ran out of chicken for a whole week back in 2018 in the UK.
The high-end fried chicken brand had switched its supplier recently when the foul-up occurred, and more than 800 branches were closed for 10 days, When KFC's "#ChickenCrisis" became international news, after the almost total collapse of its UK operations, customers were left with a very bitter taste.
"It becomes a self-fulfilling beast you cannot control, and the social response then became fuel for the media; consumers and other brands were getting involved and there were memes," Jenny Packwood, Head of Brand Engagement at KFC UK & Ireland, recalled.
During the biggest disaster in fried chicken history, KFC with the help of their agencies Mother and Freuds played smart, and turned an epic cock-up into a Cannes Lions award-winning communications campaign – one that has been described as a "masterclass in communications". The witty PR move dragged victory from the jaws of defeat.
The key lesson KFC learned is the vitality of "remaining true to its brand voice", positioning itself in a self-deprecating and human way – admitting it screwed up and taking a light-hearted dig at itself.
The first part of their approach was using social media as a channel for proactive communications; to deal with the concerns of consumers and the media effectively and, importantly, to wrest back a perception of control over a situation it had no control over.
The goodwill KFC built from its social media strategy provided it and agency partners with the confidence and platform to launch a paid media campaign that introduced the world to the FCK bucket.
They used a full-page ad in British newspapers to apologize with a bright red ad showed an empty bucket with the chain's initials scrambled to say "FCK" on it, alongside an apology. This enabled them to have a counter-narrative.
So, instead of staying silent awkwardly about the incident, the brand presented a smart effort that blended opportunity for fun word-of-mouth, and an apology that maintained a professional image of the famed brand.
What do you think of the PR team move?