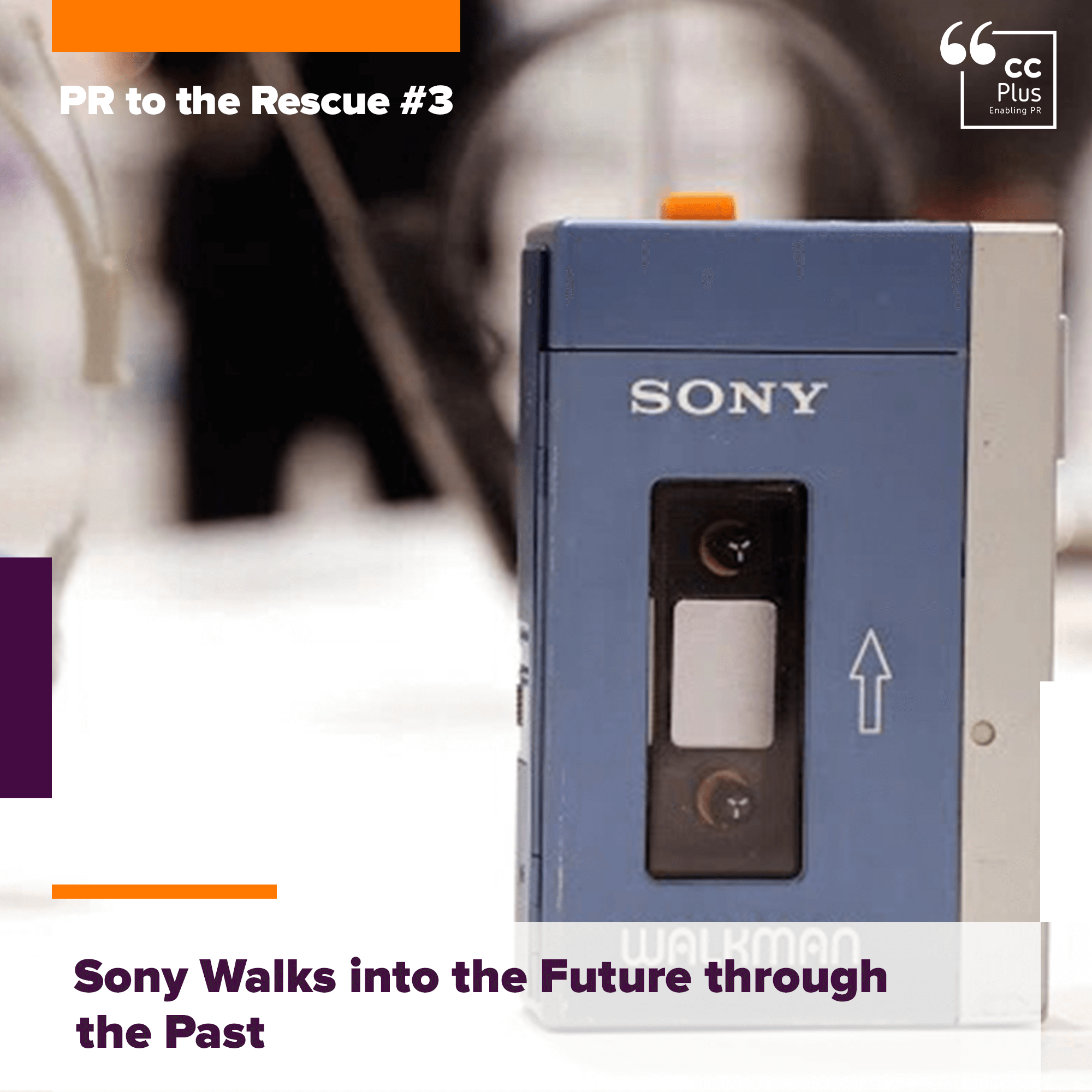 PR to the Rescue #3: Sony Walks into the Future through the Past
Create a compelling blast from the past with your audience, and you're most likely to reach them on an emotional level—the holy grail of brand marketing.
That's the simple art of grabbing hearts of both your ex- and potential customers.
Sony, on its 40th anniversary in 2019, has created a compelling story context for its once-hit product – The Walkman, whose archenemy is Apple's iPod. The revolutionary iPod took Sony's market share in the music industry by storm, and left Sony with its faded product that once created fond memories for a whole generation. Nostalgia can offer a great opportunity for communicators to flex their storytelling muscles.
After years of leaving the competition, Song has come up with the perfect plan to reappear on front pages again, except it missed one element that you will figure out by the end of this brief history on Sony's Nostalgia Campaign.
One cannot ignore the fact that nostalgia is a valid theme anytime, anywhere for an emotional brand message, and so Sony got tables turned and one day we woke up to find everything old is new again.
Unlike previous versions of similar event, a range of Walkman models was presented in an exhibition for the audience to try – not only view- the product in Japan, Sony's homeland. The iconic product offered the exhibition audience a nostalgic trip down memory lane – a slice of the past to soothe them.
Sony's PR rescue campaign was backed up digitally too, with an emotional video ad that shed light on the memory-triggering features of the Walkman, which was once millennials best friend.
Is nostalgia marketing the way of the future? Well, we believe so, only if your nostalgia-centric message is equipped with a glimpse that leads to the future. That could be a new feature, a limited-edition version of the product, or even customized touches that could translate emotions into sells, because grabbing headlines is great and all, but at the end of the day, did headlines sell merchandise? That's the fine line that stands between a successful PR rescue mission and a stalling mission.
The campaign was a hit on digital platforms, despite not having this translated into new sales. Other than that, the campaign idea, the exhibition and the implementation was beyond heart-touching amid the tough fast life. We are still grateful Sony created this campaign.
Campaigns that humanize brands, forging meaningful connections between the past and present are robust foundations to effective PR messages, because alongside hectic work schedules, unrelenting responsibilities, and more, fond memories make us smile as we run the cycle of our busy lives.