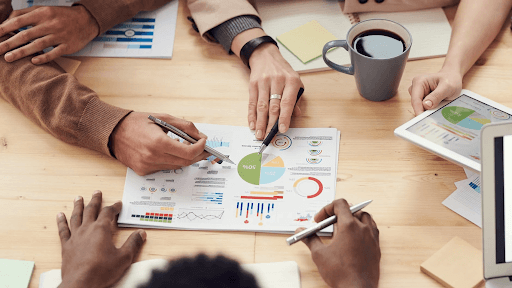 Brand positioning strategies with examples
When you mention wanting to eat some instant noodles with friends, the image of Indomie packets immediately pops up in your head. When you need a drive to your workplace, you immediately think of Uber as your first and best option. These brands and many others successfully positioned themselves in your top priorities list through a planned strategy. Today, you will learn more about brand positioning strategies with examples of some of the most successful ones.
Through this article, we will give you a sneak peek behind the scenes of how brands compete with each other to take the desired position in your head as a consumer and how PR takes a role in this process.
What is a positioning strategy?
Let's start by understanding brand knowledge.
Brand knowledge is composed of brand awareness and brand image. Building this knowledge is a gradual process that requires a deep understanding of the consumer's mind and needs. A brand aspires to build a long-term partnership between itself and the consumer through this process based on loyalty.
When creating brand knowledge, brand positioning becomes a very relevant subject to discuss. In short, it is how the brand wishes for its consumers to recognize it or its products and position itself in the top options you think of when wanting to satisfy a specific need.
Cambridge dictionary defines brand positioning as a company's decision about how a product is marketed concerning its other products and competitors.
Types of positioning strategies:
Product attributes and benefits: associating your products with a particular beneficial value.
Product Price: associating your products with competitive pricing.
Product quality: associating your products with high quality.
Product use and application: associating your products with a specific use or application that's easy and practical for your consumers.
What are the 5 common positioning strategies?
Customer service positioning strategy.
Convenience-based positioning strategy.
Price-based positioning strategy.
Quality-based positioning strategy.
Differentiation strategy.
These are some common positioning strategies your brand can use. You will understand more in the context of the following few competitive examples.
Brand positioning strategies examples
In the marketing field, there are many examples of brands applying different strategies to position themselves in the minds of their consumers in a particular way. They take different approaches and methods to navigate their way on top of the market.
And since competitiveness is the main factor in brand positioning, here are some brand positioning strategies for competitive advantage:
1. Delta VS JetBlue:
Delta and JetBlue are two well-known western airline companies. The two airlines applied different strategies to position themselves differently in the minds of their flyers.
On the one hand, Delta decided to remove peanuts from their served snacks and reduce legroom. These two changes meant that the company decided to implement a convenience positioning strategy. Although reducing legroom is not necessarily convenient, it is not a problem for most international flyers' clients. That is proved in a ranking done by Forbes for Best Airlines In 2020, Delta ranking number one on their list.
On the other hand, JetBlue takes a different approach. When Delta decided to stop serving peanuts and reduce its legroom, JetBlue entered the market boasting about its gourmet snacks and its expansive legroom instead.
While Delta implemented a convenience positioning strategy, JetBlue implemented a customer service positioning strategy. It offered friendly services and a welcoming setting instead of a lucrative frequent-flyer program.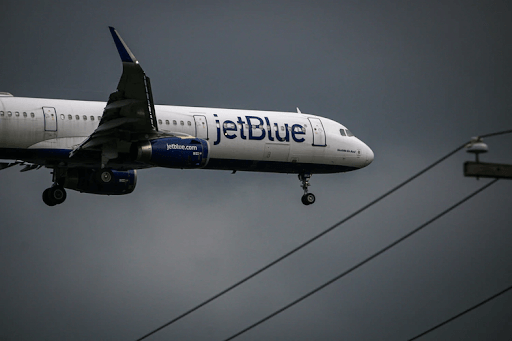 2. Gillette VS Billie:
Both of these well-known razors selling brands have taken on the competition of brand positioning. Spoiler alert! Billie won over Gillette! How so? Well, let's go back to the beginning.
The Pink Tax issue-the issue of products targeted for women being more expensive than other gender-neutral and men's products- has been brought to the surface by the media. Especially after the rise of social media, where multiple women expressed their disapproval of such unfair treatment. Considering female razors are one of these products, Billie decided to implement a differentiation-based positioning strategy by directly tackling the Pink Tax problem. And it also applied a convenience-based positioning strategy by using a subscription model selling women's razors at half the price of drugstore competitors, according to a report by CNN.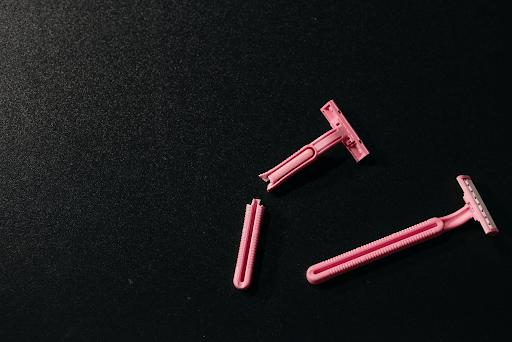 While on the other side, Gillette tried to apply the same strategies aiming for the same results. But that led to the differentiation-based strategy not being as effective. Gillette's excuse in the eyes of its consumers was that it tried to update and change itself for a better consumer experience.
3. Dunkin' VS Starbucks:
Starbuck's brand positioning strategy is clear and straightforward. As the brand states on their page: "Our coffee masters have distilled their years of tasting knowledge down to three simple questions to help you find a Starbucks coffee you're sure to love."
That statement is clear to show that Starbucks depends on quality rather than availability and quantity. However, Dunkin' focuses on its leadership in the field and wide-ranging availability through implementing a leader- and convenience-based strategy.
The previous examples focused on positioning products, either that alone, like the case with Billie & Gillette, or within the company's services as Starbucks & Dunkin' did. In many cases, brands are built around offering helpful services to their clients.
In addition to products, here are some examples of brand positioning strategies in the service industry
1. Accounting:
Lester Company is a Dallas-based accounting firm. They provide a brilliant example of rebranding. They decided to switch their services from a general accounting firm with diverse clients to concentrate more on chain restaurants. Their new brand positioning is the accounting firm for multi-location restaurants.
2. Healthcare Consulting:
Ascendient is a consulting firm that serves hospital systems. Because they think that most healthcare systems are not prepared for the massive changes in the industry, they repositioned themselves around their future vision. Their new brand positioning is: We're rethinking the future of healthcare.
3. Legal services:
Walsh Colucci Lubeley is a legal firm that serves general clients with a strong practice in zoning and land use. But when the top legal firm in that space dissolved, they rebranded themselves as The Land Lawyers to take on the leadership opportunity. Their new brand positioning is: Northern Virginia's premier commercial real estate law firm.
What are the brand positioning strategy objectives?
In a way, brand positioning influences the consumers' perspective on the brand. The positioning you adopt for your brand will be affected by the competitive stance you want to adopt against your competitors.
The bottom line is that your brand position must be valuable, credible, distinctive, and suitable for the brand or product in question.
The objectives of brand positioning can be summed up in 4 main goals which the brand needs to achieve through their strategy:
1. Recognition:
Recognition is done by making all their products and services accessible to consumers to recognize the brand name by the products and services. This will help the brand gain popularity and increase its sales in a well-defined manner.
2. Rebranding:
Positioning is not exclusive to brands; it can be applied to certain products or services. Using different product positioning strategies means that sometimes products/ services need rebranding to be unique among others under the same brand or category.
3. Credibility:
Through well-executed positioning techniques, you give the consumers a promise. That promise usually is to provide the appropriate product/ service for specific needs through trusted selling points. Suppose you can't credibly deliver the offer. If the consumer is left with an empty promise and a broken loyalty, it will negatively reflect the brand positioning.
4. Competition:
Brand positioning helps with providing a competitive edge to the brand or the products/ services it offers. It allows the brand to understand how consumers judge it compared to other brands that provide the same products/ services. Of course, the brand will face brutal competition, but the perfect positioning methods and proper positioning placement can help the brand overcome opposition.
Brands want to be your number #1
To sum it up, the main objective for business positioning and brand positioning strategies is to make the consumers search for the brand name or the product/ service they need. And choose it regardless of the many various options they have.
Criteria for evaluating brand positioning strategy
Knowing on what criteria you need to evaluate your brand positioning strategies is essential yet easy. Based on your set goals and objectives, you can learn exactly your strategy and its success.
1. Is the positioning relevant?
Although marketers realize the importance of taking the consumer's or the customer's (for B2B) needs in mind while planning for the positioning strategy or statements, it might surprise you how many focus more on what the brand/ company wants to sell. Brands must focus on the fundamental needs of their target and how their positioning solves their issues.
2. Is the positioning different?
Even if your brand knows consumers' needs and fulfills them through your positioning strategy, you might still face another problem; your products or services are not the only ones in the market that can satisfy these needs. That requires you to be different and unique in planning your strategy and the approach you decide to take, or you will struggle against your competitors.
3. Is it difficult to copy?
Well, stealing ideas is such a common thing in any creative field. The brand positioning process is gradual and has many steps; at any point, if your ideas are not as clever, they can get stolen. The secrecy and fast-paced work help you get on top of your market, beating your competition.
Many other questions could be asked, and others could be born in the creation process itself. What's important is to build a well-rounded strategy putting your consumers' and clients' needs, your primary objectives, as well as your competitors' into consideration.
4. Is it easy to understand?
Your brand positioning strategy can get complicated faster than you think. Your positioning language should be precise and direct. Also, you must focus on one main benefit to offer for your consumers through this strategy, meaning not to get carried away with false or easy-to-break promises. That contributes to the credibility we have discussed as an objective previously.
That is also what brand positioning strategies in marketing imply. According to Mage Plaza, positioning in marketing is a strategic process that involves creating an identity/ image of the brand or product within the target customers' minds. Positioning requires focus and commitment to a specific niche. So a clear positioning statement is at the core of every marketing strategy.
But first, here are some famous brand positioning examples in marketing:
1. Tesla & Audi: These car brands position themselves as luxurious using the quality-based positioning strategy.
2. McDonald's: it depends on the price-based strategy more than quality, as it positions itself as a trusted fast-food chain to serve cheap/ affordable meals.
3. Microsoft: it positions itself as a user-friendly tech company with innovative products.
As we discussed, to build a successful positioning strategy in marketing, you need a good positioning statement.
So, what is a brand positioning statement?
According to Cult Branding, a positioning statement is a one or two-sentence declaration that communicates your brand's unique value to your customers concerning your main competitors.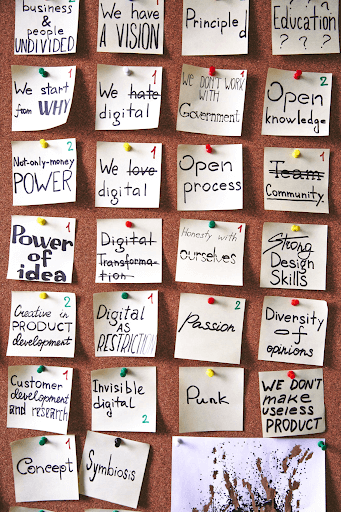 Often positioning statements get confused with Taglines. Positioning statements help your brand from the inner side by guiding your marketing and operating decisions. While a tagline is like a slogan for your statement that helps establish a position you are looking to own. And unlike statements, taglines are for external use.
What is a good positioning statement?
A positioning statement has to be powerful enough to make an impact. It should also be concise and catchy enough to remember and be easy to recall. Writing a brand positioning statement is not easy; it can take days and weeks to finish. To make it easier, learn more about your business to create an impactful statement brand-new to your brand's identity.
5 aspects to know about your business to help you craft your statement:
1. Who you serve.
2. What you offer them.
3. How you offer it.
4. Why you do.
5. How this compares to what's already out there.
Brand positioning statement examples
Since positioning statements are meant for internal use, which keeps them away from the public eye, you'll rarely find any on the internet. However, here are some of the examples we were able to see in the form of Q&A to make it easier.
Q. What is Alaska Airlines' positioning statement?
A. "We are creating an airline people love. Each day, we are guided by our core values of own safety, do the right thing, be kind, deliver performance, and be remarkable at work and in our communities".
Q. What is Coca Cola positioning statement?
A. "For individuals looking for high-quality beverages, Coca-Cola offers a wide range of the most refreshing options- each creates a positive experience for customers when they enjoy a Coca-Cola brand drink."
Q. What is Apple's brand positioning statement?
A. "For individuals who want the best personal computer or mobile device, Apple leads the technology industry with the most innovative products. Apple emphasizes technological research and advancement and takes an innovative approach to business best practices- it considers the impact our products and processes have on its customers and the planet".
All these examples are made using the template Hub Spot suggested and the statements they have created themselves.
In conclusion, how can PR agencies help with brand positioning?
Now that we've seen brand positioning strategies with examples, we know that brand positioning is not what we say; it's how people think of our brand. But considering the power PR has on public opinion, as explained by one of our previous articles(), it can help shape how the public thinks of us.
As mentioned by Forbes, PR has a notable role in branding. PR agencies such as CC Plus play a key role in generating consumer interests, raising awareness, creating campaigns to set the narrative, creating brand buzz, and building a brand following. Through CC Plus crisis management services, we can help simplify some complicated steps of positioning your brand and help you lead the market with your product/ service.