Netflix announces the wrap of production for the hit series' second season
Image HERE
Watch Video (Tima Shomali) HERE
Watch Video (Ms Abeer) HERE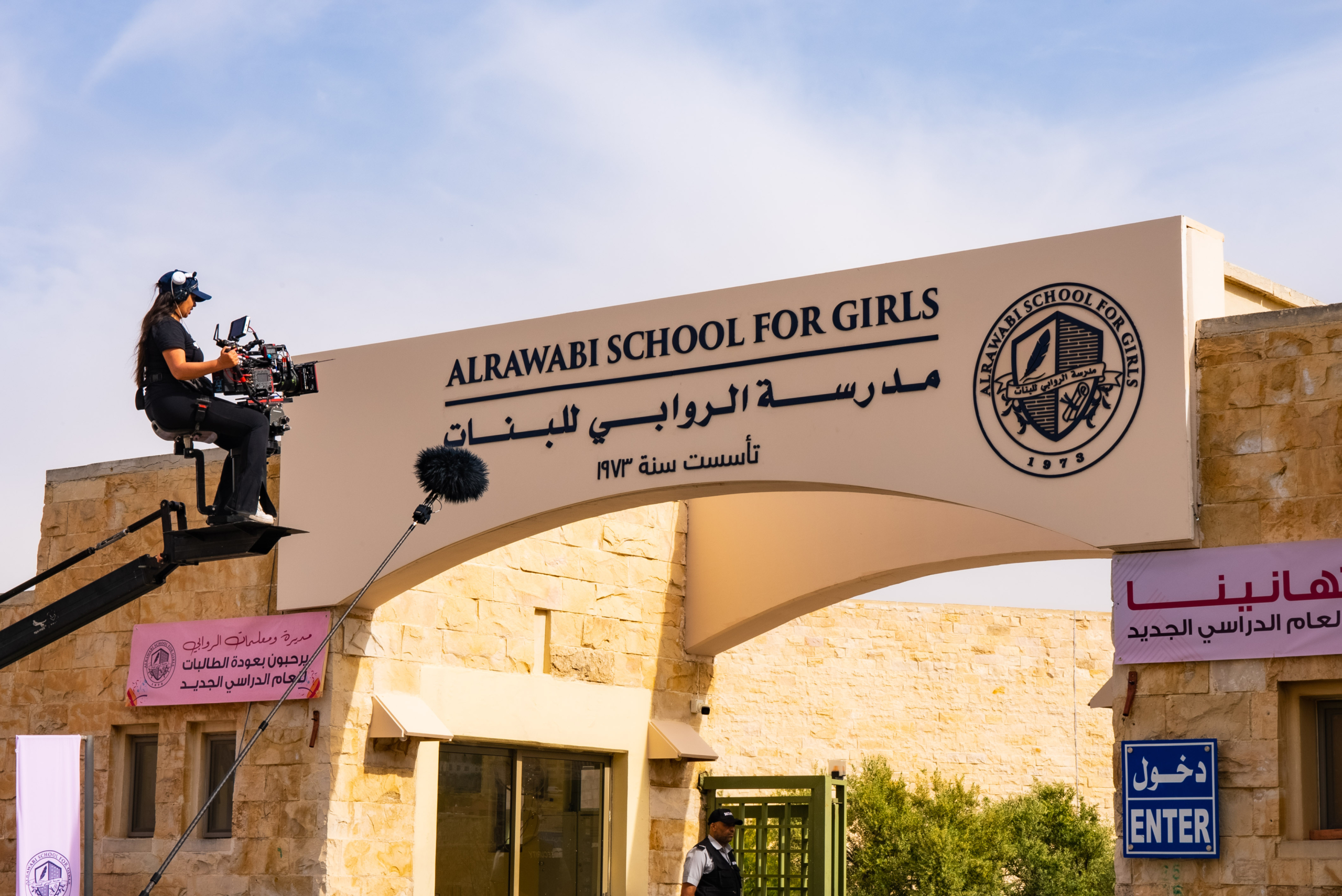 (Link only for download, please do not use it in your coverage)
Netflix is celebrating as they wrap production of season 2 of one of their most successful and highly anticipated Arabic series, AlRawabi School For Girls. Netflix and creator and director of AlRawabi School For Girls, Tima Shomali, have both released exclusive videos on their social platforms today confirming that filming has concluded after 60 days in Amman, Jordan. Marking this huge milestone for the popular show suggests the launch date could be the entertainment services next big announcement.
The comedic video sitting on Netflix MENA's social media platforms confirms fan favourite of season 1, Ms. Abeer, is back and is about to make her TikTok debut! However, in the traditional Ms. Abeer style, she is completely unaware of the social media platform, referring to it as "Tik Tak", and ushers the camera away so she can complete her last day of filming for the new season.
Shortly after, creator and director of AlRawabi School For Girls, Tima Shomali took to Instagram to showcase behind-the-scenes footage of the new season that she confirms took around 1 year to write, 6 months to prepare for, and 60 days to complete. Tima's video teases that the audience is "in for a surprise" and that this season will be "nothing like you expect" whilst also featuring the crew celebrating with the AlRawabi School For Girls anthem as they wrap filming of the highly anticipated new season.
AlRawabi School For Girls Season 2 is set to be released later this year, exclusively on Netflix.
About Netflix:
Netflix is one of the world's leading entertainment services with 233 million paid memberships in over 190 countries enjoying TV series, films and games across a wide variety of genres and languages. Members can play, pause and resume watching, as much as they want, anytime, anywhere, and can change their plans at any time.