Culturvator/Art D'Egypte is pleased to announce the third edition of Cairo International Art District CIAD, a unique Visual Arts District in the heart of Downtown Cairo, from the 10th until the 30th of October 2023, open daily from 12:00 to 9:00 pm except on Mondays. CIAD will run parallel to the third edition of Forever Is Now at the Pyramids of Giza opening on 26th October and set to be accompanied by a special festival of art and design at another soon to be announced UNESCO world heritage site.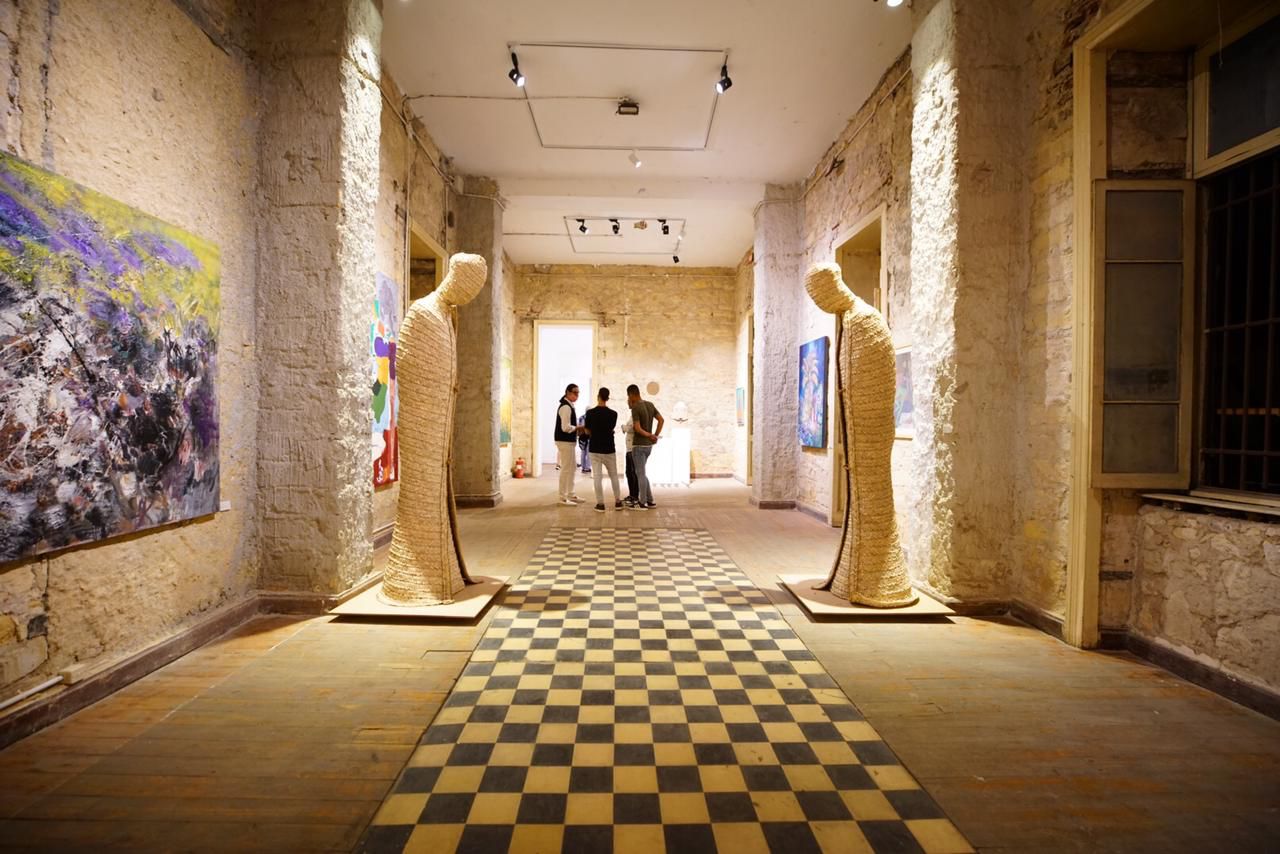 CIAD merges Egyptian heritage with contemporary art in Downtown Cairo. Exhibition locations include:
The entire Cinema Radio complex on Talaat Harb Street;
Access Art Space,
the Hangar, and;
the Corridor next to the Radio Complex.
And as part of our community engagement activities, we did a collaboration with the United Nations High Commissioner for Refugees and International Organization for Migration IOM to give exposure and a chance for more than 20 refugees to exhibit their artwork.
The choice of Downtown as the location for CIAD should come as no surprise. The newly renovated 19th century district was built by renowned architects, who came from all over the world to leave their imprint on Egypt's capital when Khedive Ismail, the ruler of Egypt between 1863 and 1879 decided to transform the face of Cairo's city center.
Nadine Abdel Ghaffar founder of Culturvator/Art D'Egypte explains the significance of the choice of Downtown for the annual exhibition: "Not only does the area have a history that extends back to the nineteenth century and buildings conceived by the most famous architects of the time, but it has also recently become one of the most important centers of art and creativity in Egypt and a destination for art lovers, collectors, and enthusiasts."
She also thanked our supporters the main sponsor of Forever Is Now III Talaat Moustafa Group, the main sponsor of CIAD signify, Al Ismailia Group, IOM, UNHCR, the Spanish embassy, Institut Francais, MO4 Network, Al Sagheer salon, our logistics partner DHL, Nadim foundation, Nestle, our leather accessories partner Leopelle and The Citadel.
Culturvator/Art D'Egypte is thrilled to be presenting Cairo International Art District CIAD in Downtown Cairo for its third edition of Cairo International Art District CIAD. This year, emerging and established contemporary Egyptian and international artists will explore how historical periods in the art scene have fostered conversations around emergent forms of visuality through the years, with artists merging different eras in their work, practicing past methods through their contemporary language and experimenting with juxtaposed discourses. CIAD's exhibitions aim to offer the public a chance to engage, observe and contemplate artistic practices across time and culture, viewing the structural and metaphorical overlaps in our growing metropolitan city.
About Culturvator
Founded by Nadine Abdel Ghaffar in 2023, Culturvator is a multi-disciplinary cultural consultancy that works with private and public entities to activate spaces for cultural promotion, working across all creative disciplines, spanning visual arts to film, heritage, design, fashion and music. Fostering and promoting new collaborations across the global creative industry is also at the core of the model, aiming to create new connections and immersive cultural experiences for a global audience on an international scale.
The consultancy was born out of a need to extend the reach of Art D'Egypte to the world and bring all these initiatives together under one umbrella. Following the viral success of Forever Is Now 02 in 2022, Culturvator was selected as the leading consultant on-ground in Egypt for the DIOR Men's Fall 23 runway show staged at The Pyramids of Giza in December 2022.
The organisation is committed to democratising art on a global scale and activating art scenes all year-round, with collateral projects and continuous exhibitions with regional and international artists and collaborations with international brands and public figures.