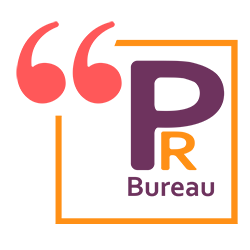 How to Become a Publicist?
At a point in every leader's career, there comes a time when they need to establish themselves as inspiring and disruptive individuals.
CC Plus PR Bureau offers a full-fledged 360 degrees consultancy profiling to company leaders, current and potential chiefs, ministers, presidential candidates, and heads of key institutions with aspirations for more, brought by our public relations specialists, and professionals.
Your company isn't just about your product or your service, it is about your mind. The PR Bureau is about finding the message that will enable you to harness your years of hard work via a compelling narrative that will take you to the next level.
Our aim is to help leaders position themselves as innovative, experts and opinion leaders in their fields.
We do not wait for you to come to us; we come to you. We handpick candidates that we believe have accomplished many of their goals in their respective fields and the time has come for them to break the stagnation and reach ambitious milestones.
A messaging workshop aims to prepare a company's strategy, objectives and key messages in advance of interviews, speaking opportunities, roundtables and one-to-one interaction with the media. 
Most importantly, through the workshop, we are able to establish a clear idea of how the company should be positioned in terms of its branding. This process will create the positioning pyramid that defines values, brand promise, value proposition, meaningful differentiation, positioning strategy statement, concept of singularity.
This is a crucial step in establishing 'the Narrative' in alignment with the key messages of the company, which will become part of the company's DNA.
Digital Activation
Media creation via photoshoots, 
Scripted Video documentaries/series production 
Managing & Growing Social Media platforms
Integrating with PR efforts
Digital Activations & Participations (Webinars)
What are the benefits you get from joining the Bureau?
Position yourself as an industry leader in your field.
To communicate your story, and your own key messages.
To create your concept of singularity.
To be consistent and honest to your "brand promise".
To celebrate success and consciously make a difference.