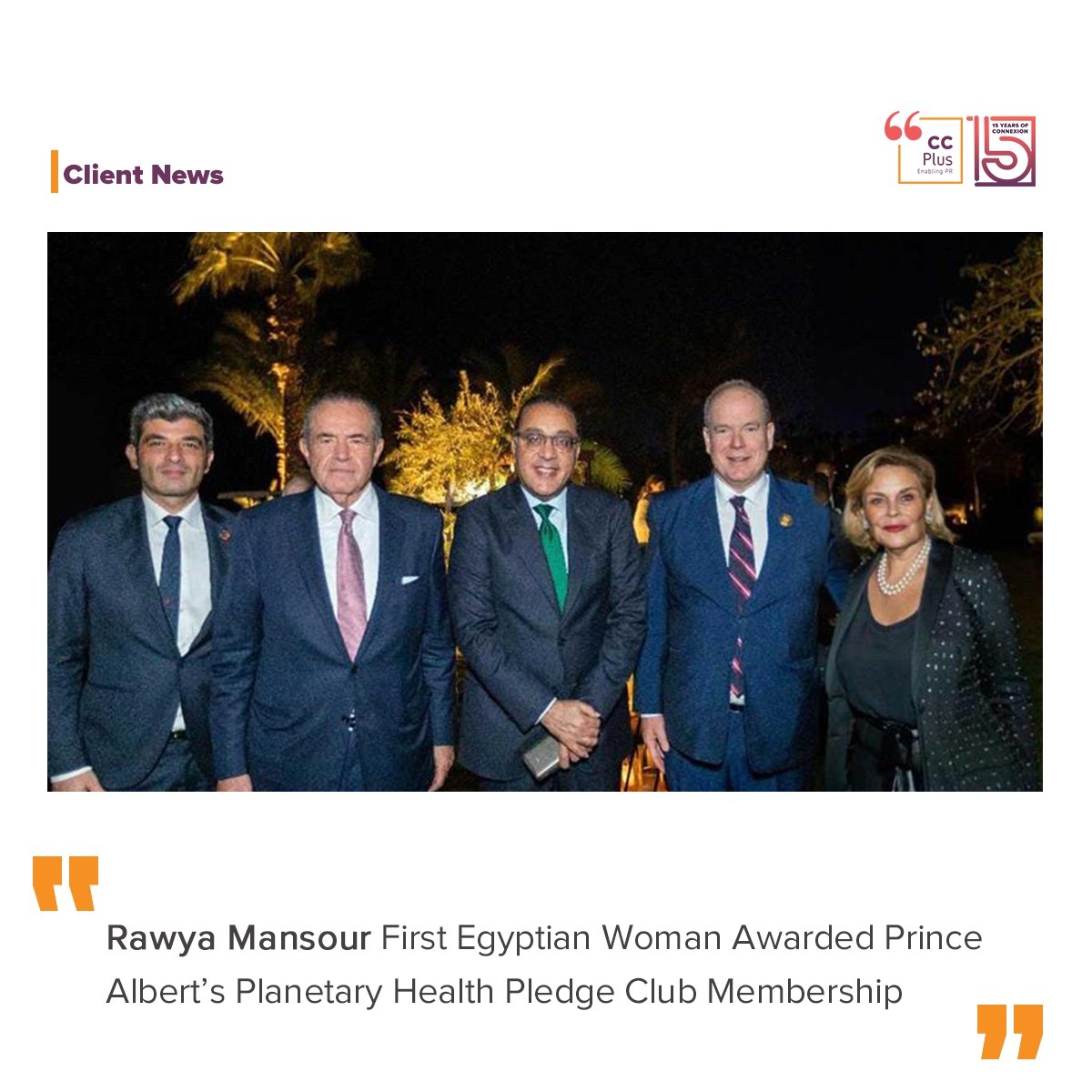 Rawya Mansour first Egyptian woman awarded Prince Albert's Planetary Health Pledge Club membership.
The Prince Albert II of Monaco Foundation awarded the membership of the distinguished Planetary Health Pledge Club to outstanding Egyptian entrepreneur Rawya Mansour, CEO of Ramsco Egypt and Oasis Technologies Monaco, earlier this week.
Rawya has been named one of Africa's most influential leaders for 2019 in recognition of her environmental conservation efforts crystallized in her entrepreneurial business projects in organic farming and waste recycling showcased at a number of events and panels during the COP27 climate conference last month.