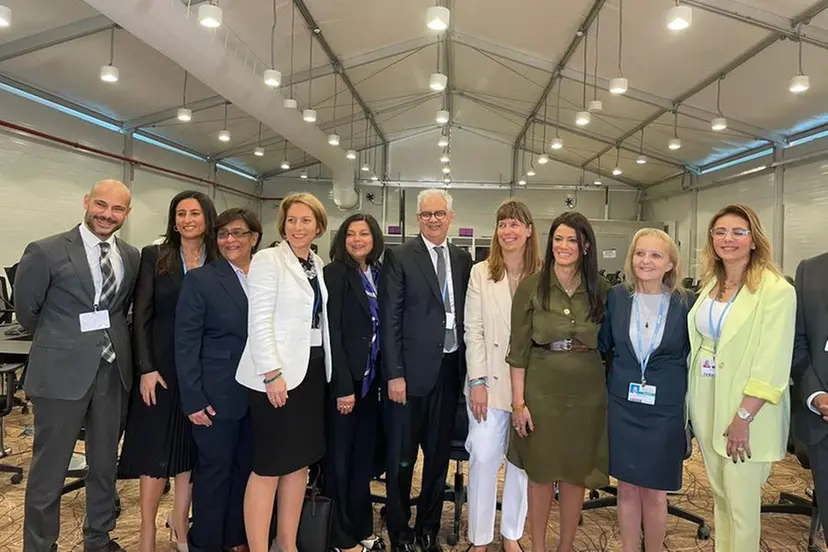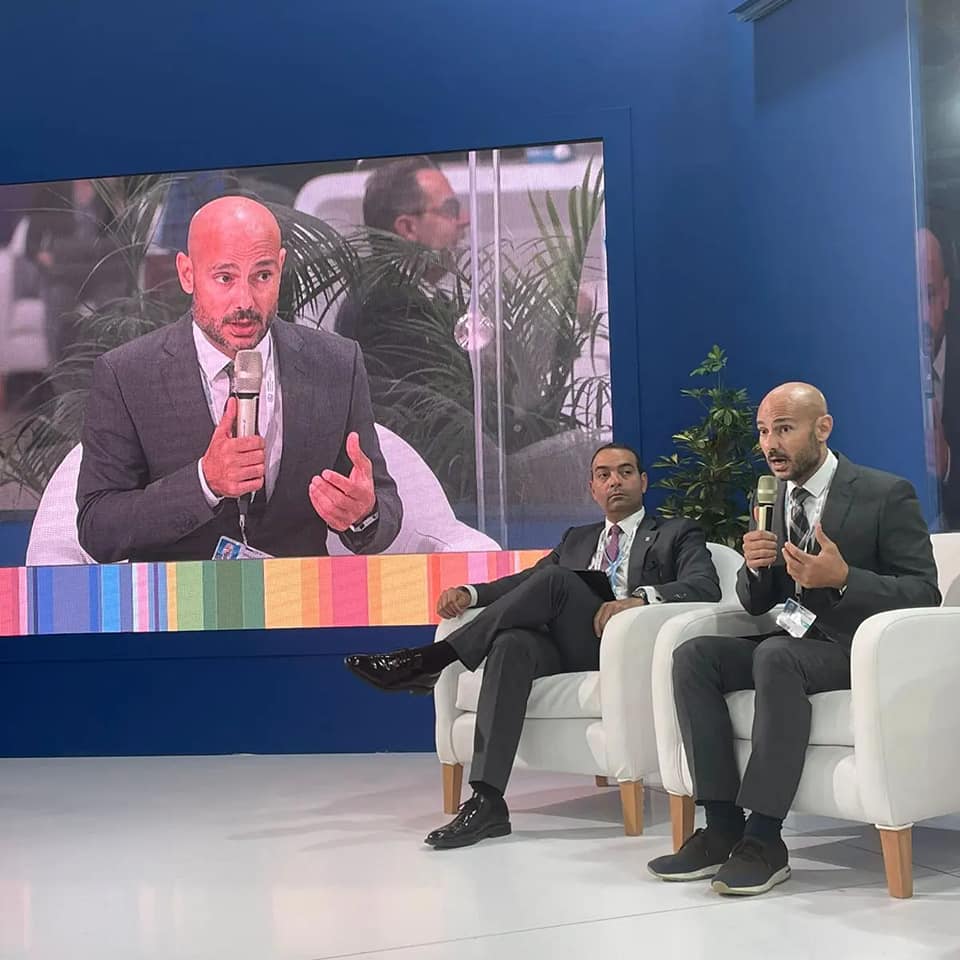 Rami Ghandour, Metito Managing Director, highlights the need for transformational change to achieve water security
Through panel discussion about "Water Security and Investment"
During the Thematic Water and Gender Day at COP27 Egyptian Minister of International Cooperation & Global Leaders Address the Importance of Injecting More Investments in Water Infrastructure to Achieve Water Security
Rami Ghandour also highlighted the importance of developing desalination plants in coastal areas and gave Sharm El Sheikh as the example; "Metito is supplying about half the hotels in Sharm with their water, through the first Public Partnership Desalination project in the Middle East which was set up in 1999".  Taking desalination to the next level of incorporating alternative energy is another playing factor in making such energy-intensive projects more sustainable.  "Metito has been pushing the boundaries as developers of some of the world largest desalination plants by partially integrating solar power to optimize energy use and maintain a healthier environmental footprint. Very close to here in the Kingdom of Saudi Arabia, Metito developed the Dubai Seawater desalination Plant (SWRO) in the futuristic city of NEOM and developed another similar project in King Abdullah Economic City. In Egypt, one of our key global markets, we are now hoping to build a strong portfolio of mega-desal projects that are 100% solar powered," Rami added.
To create alternative water realities, especially in water stressed markets, we need to develop mega projects that are sustainable and that address circular economy head on. "There are great opportunities to invest in projects like the Glen Valley wastewater recycling and reuse plant in Botswana– the world's first direct sewage to potable reuse in one plant. This is the future.", added Rami Ghandour. Metito has been announced as the lowest bidder for the 90,000m3/d Glen Valley Public Private Partnership Project (PPP).
The common theme in most of the panels which discussed water at the COP27 were adopting a forward-looking approach to impact investment and pushing technology to scale up and expedite the delivery of new sustainable water projects. To highlight a few, Metito was part of; European Bank for Reconstruction and Development panel covering "Water Scarcity vs Sustainability- Getting the Nexus of Water, Food, and Energy balance right"; Lord Zac Goldsmith, Minister of State, FCDO of the UK panel which discussed the transformational approaches to water security and investment; IFC Water Side Event and it will focus on the importance of scaling up desalination and water reuse in Africa and emerging countries to address climate change and water scarcity; and Hassan Allam's panel titled "Water Scarcity: The Challenge for Food, Humans, and the Environment"; and Senior Investor Spotlight: Investing in Resilient Water Infrastructure, alongside British International Investment (BII).
"The discussions were rich, complex, and insightful and it was my honor to represent Metito at all such panels among avid thinkers, thought leaders and global decision makers. I am confident that if more collaboration happens, more streamlining and more impact investment into the water sector we will be able to achieve planet positive changes and more water positive narratives," concluded Rami Ghandour.