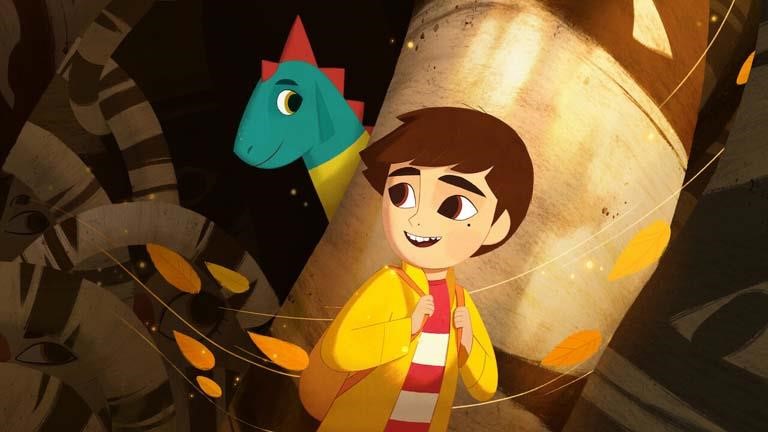 Mystical castles far far away; fantastical worlds filled with adventure; cats that can sing, dance and rhyme – some of the first stories we fall in love with come from books.
And what better time than the summer slump to fuel a love for reading in kids?
We've curated a list of the best book-to-film adaptations that bring beloved tales and stories of adventure to life, spark interesting conversations, and bring the whole family together!
Roald Dahl's Matilda The Musical  – 2022 | 7+
Original Author: Roald Dahl
An extraordinary girl with a sharp mind and a vivid imagination takes a daring stand to change her story — with miraculous results. It is the latest adaptation of a story we all know and love –  a timeless classic, with just the right balance of dark humor and sweet, empowering hope. The adaptation might be a little bit different than the story you already know — but it's definitely an ode to the classic!
The takeaway: Children's uniquely human skills like creativity and empathy need to be nurtured with love, kindness, and respect in education.

The Magician's Elephant – 2023 | 7+
Original Author: Kate DiCamillo
A determined boy accepts a king's challenge to perform three impossible tasks in exchange for a magical elephant — and the chance to chase his destiny. Adapted from Kate DiCamillo's popular kids' novel, this is a heartfelt and sweetly earnest film that will encourage kids to find their way back to the book!
The takeaway: Faith and hope have insurmountable power in inspiring people to overcome challenges.

My Father's Dragon – 2022 | 7+
Author: Ruth Stiles Gannett
A young boy leaves the city of Nevergreen and journeys to the mysterious Wild Island, where he finds ferocious beasts — and the friendship of a lifetime. Adapted from Ruth Stiles' 1948 children's novel, the animated tale is framed as a bedtime story, teaching timeless lessons about the importance of accepting and admitting fear, and balancing independence with togetherness.
The takeaway: When the going gets tough, the tough get going.
Guillermo's Pinocchio – 2022 | 10+
Author: Carlo Collodi
Oscar-winning filmmaker Guillermo del Toro reinvents the classic story of a wooden puppet brought to life in this stunning stop-motion musical tale. Call it a darker twist on the classic fairy tale, this film reflects on contemporary themes of grief, loss and war, rooted in the context of parenthood.

The takeaway: If you love and act kindly, you will be rewarded with love and growth in return. Nobody is perfect, but family is family.
The Willoughbys – 2020 | 10+
Author: Lois Lowry
Four siblings with horribly selfish parents hatch a plan to get rid of them for good and form a perfectly imperfect family of their own. Despite the cynical plot, the storyline leans into the importance of love. Coupled with stellar animation, it is an engaging story that redefines family and relationships in its own unique way.
The takeaway: Love is forgiving.