More than 100 of Egypt's most prominent visual artists eagerly joined Capital Art show, unveiling 500+ exclusive artworks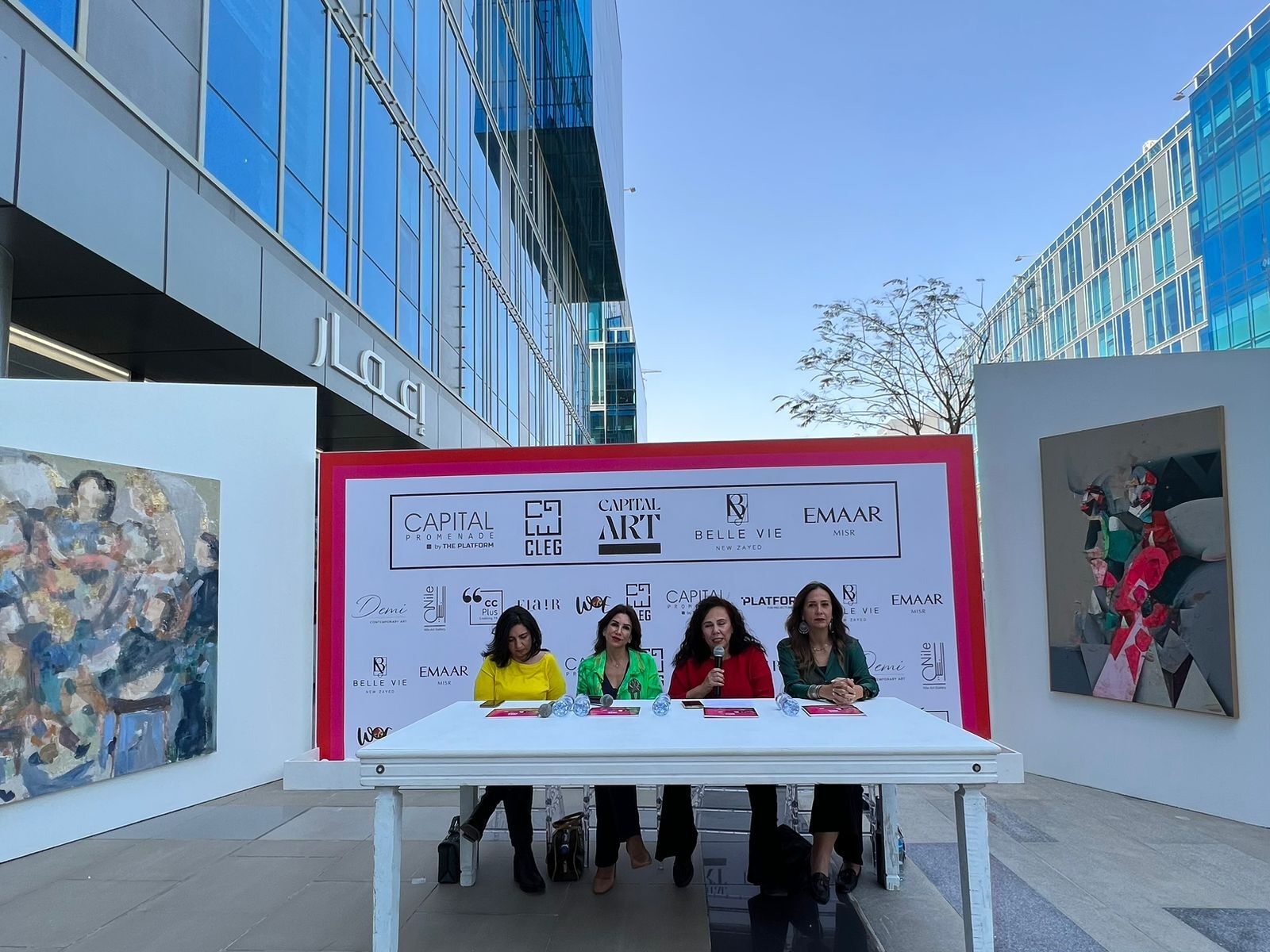 Fahmy: "Visual arts enjoy a broad-based audience in Egypt, properly reflecting our country's most controversial societal and artistic issues."
_______________________________________________________________________
Hand in hand with CLEG Art Gallery, Capital Promenade launches "Capital Art" exhibition to promote art movement, while supporting promising talents excel in different aesthetic fields. From March 10th to 12th 2023, the 1st round of the art fair takes place at Capital Promenade's Capital Business Park – Sheikh Zayed City.
More than 100 of Egypt's most prominent visual artists were eager to join Capital Art show, unveiling 500+ exclusive artworks; ranging from paintings, sculptures, prints, mixed-media, and photographs. On top of such eminent artists come Omar El-Nagdi, Salah Taher, Adham Wanly, Seif Wanly, Abd El-Aziz Darwish, Sabry Ragheb, Kamel Moustafa, and Ragheb Ayad.
During a press conference held today announcing the launch of Capital Art, Dina Fahmy, Artist & Co-founder – CLEG Art Gallery – stated: "Visual arts enjoy a broad-based audience in Egypt, properly reflecting our country's most controversial societal and artistic issues. In this regard, we are proudly launching the 1st round of Capital Art to highlight the key role played by art in addressing the climate change. Eyeing Egypt Vision 2030 and advocating the UN's SDGs, Capital Art expo to embrace a number of masterpieces; exquisitely made of recycled material to educate the masses on preserving the environment."
Fahmy added: "Thanks to Capital Promenade's unceasing endeavors, Capital Art exhibition has successfully come to light as one of Cairo's most revolutionary art fairs. Strongly believing in the noble mission of arts in elevating our people's aesthetic and moral tastes, CLEG Art Gallery is pleased to join forces with our success partners; Capital Promenade, to subsidize a number of versatile impactful artistic events."
Hesham Abdelmoaty, Khaled El Samahy, and Deena Fadel are to enrich the senses of Capital Art's visitors, share their artistic experiences, and thrive with our nation's cultural and artistic movement through a wide range of art-related talks, workshops tailored for children and adults, along with live sketching performances.
Sponsoring one event following the other, CLEG Art Gallery pledges to become a hub for contemporary arts, playing a vital role in Egypt's artistic landscape. Inaugurated in January 2020 by Dina Fahmy, Farida Darwish, Farida El Kouni, and Rasha Ghaleb, CLEG Art Gallery grew into being a favored destination for our country's and the world's most distinguished artists, acting as an incubator for fine arts and creativity. For almost half a decade now, the dashing salon adopted a solid creed in the power of the Ancient Egyptian Civilization in steering earliest and modern arts, while shaping human identity.