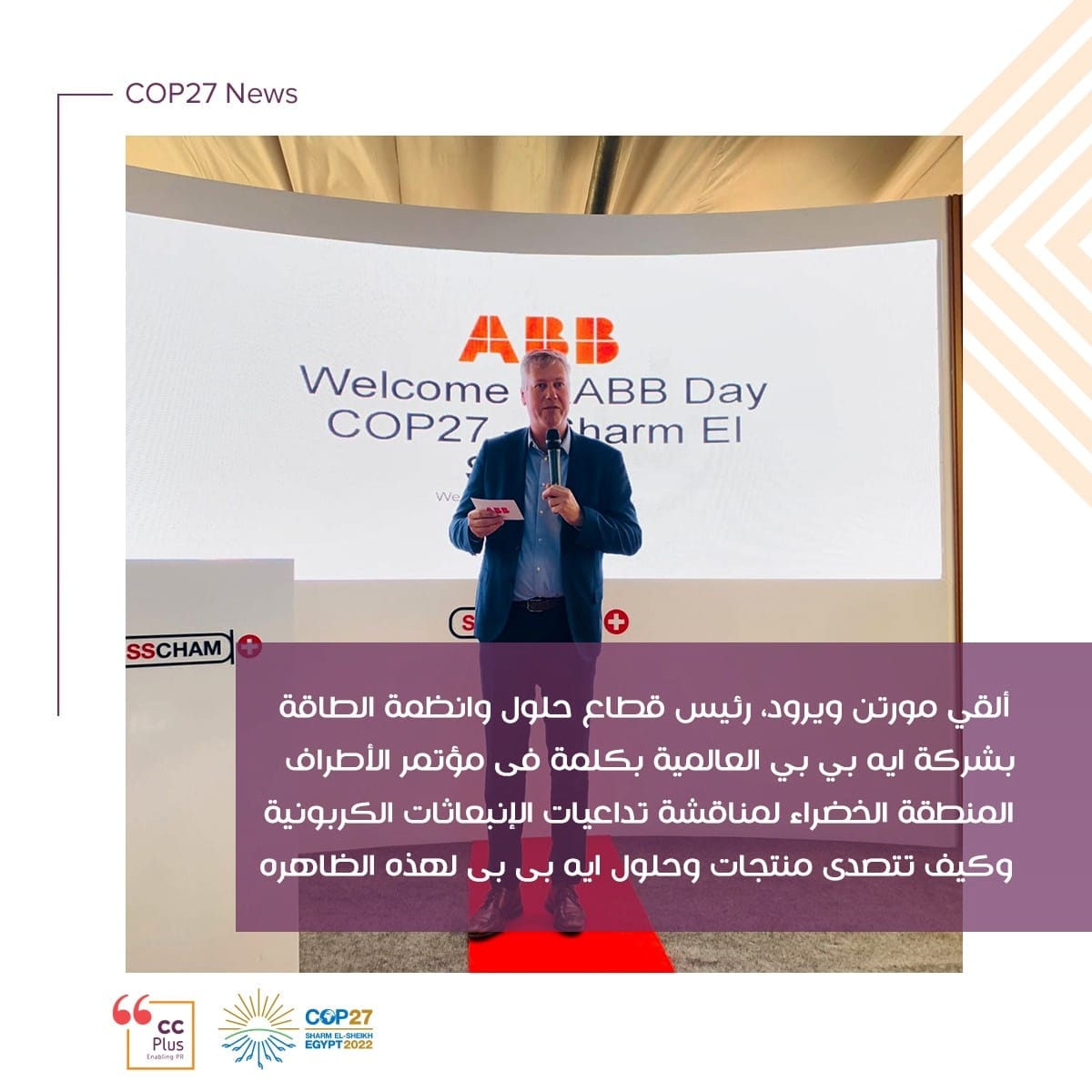 ألقى مورتن ويرود، رئيس قطاع حلول وانظمة الطاقة – شركة ايه بي بي العالمية بكلمة فى مؤتمر الأطراف – المنطقة الخضراء لمناقشة تداعيات الانبعاثات الكربونية وكيف تتصدى منتجات وحلول ايه بى بى لهذه الظاهره من اجل بيئة اكثر استدامه وخالية من الانبعاثات الكربونية.
"اي بي بي" هي شركة عالمية رائدة في مجال التكنولوجيا في الكهربة والأتمتة ، مما يتيح مستقبلًا أكثر استدامة وكفاءة في استخدام الموارد.
Morton Wierod, President Electrification Business Area, ABB Global delivers a speech at the COP27 – Green Zone to discuss the implications of carbon emissions and how ABB products and solutions address this phenomenon for a more sustainable and carbon-neutral environment.
ABB is a leading global technology leader in electrification and automation, enabling a more sustainable and resource-efficient future.