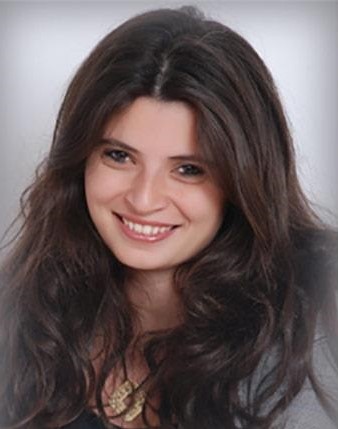 Following Cyprus President's Visit to Egypt Egyptian PR expert Lamia Kamel selected amongst main speakers in International Women Conference held under the auspices of the Republic of Cyprus' First Lady
Cairo, Egypt – May 3rd, 2018: Egyptian PR expert Lamia Kamel is taking part as a panel speaker in the Creative Women Conference, which is due to kick off in the Western Cypriot city of Paphos on May 4th under the auspices and participation of thb[ve Republic of Cyprus' First Lady, Mrs. Andri Anastasiades.
The international two-day gathering is designed to support female entrepreneurs from around the world. Kamel, the managing director of leading Cairo-based PR firm CC Plus, will be one of 37 speakers and panelists in the annual conference which runs from 4 to 5 May. She is the only Egyptian speaker in this year's round and the second to participate in the previous rounds.
Kamel noted that the event offers a great opportunity to promote Egyptian women's vision on the social and economic levels.
She added, "The conference will help us shed the light on the Egyptian government's achievements on the social and economic spectra – not just on the political level, as well as support high-caliber Egyptians."
She made a reference to 2017 which Egyptian President Abdel Fattah El-Sisi had declared a "Year of Women". The year culminated with the Egyptian cabinet appointing six female ministers, the largest number of women in one cabinet in Egypt's history. These include the portfolios of investment, tourism and social solidarity, which Kamel said have been some of the most successful ministries in recent years.
"We seek to make the Egyptian leadership set a good example of soft power through young formidable talents. We aim to make the world know us not just for our past and our great ancient history but to see that we possess an ambitious vision and remarkable insight for the future through which we connect with western communities," Kamel concluded.
The Creative Women Conference is an opportunity to re-think business and creativity with influential minds, such as Baroness Anne Jenkin, Member of the House of Lords, Co-founder with Theresa May in the Women2Win campaign, and member of the All Party Parliamentary Group on Women; Dr. Amal Daraghmeh Masri, Editor in Chief and Founder of Middle East Business News, as well as other remarkable figures from around the world.