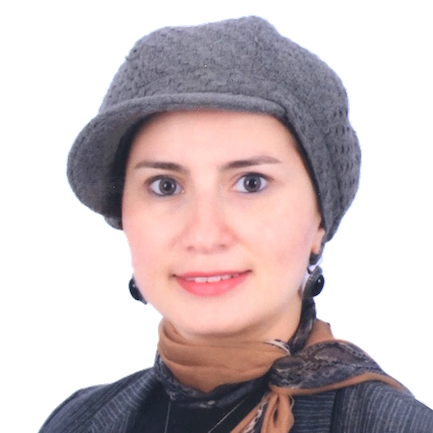 Hala Wahba is currently the Managing Director of CC Plus, Managing Partner at Narrative, and a member of Flair Narratives board of directors. In each of these positions, Wahba capitalizes on her 15-year experience in public relations and communications. With a primary focus on the development and growth of CC Plus business, she manages the company's resources, from attracting, hiring and retention of personnel through giving strategic advice and report results to Chairman and board members, to utilizing her skills to oversee all day-to-day operations and relations with the clients and external service suppliers. Wahba's main goal is to manage and report on the efficient implementation of a marketing strategy aimed at maintaining market relevance and promoting the integrated best-in- class CC Plus products and communications services.
As a COO, Wahba leverages on her in-depth knowledge and experience of internal and external communications, from strategy to deployment to guide her team through daily operations and oversee the materialization of the company's strategy. She ensures the staff is achieving key business objectives while generating solid key messages and creative PR content that will help clients achieve their desired positioning. Her client experience includes many leading Egyptian and international brands and public figures, bringing best practices, insights, and know-how from a range of sectors. As a General Manager, she has the role of overseeing all clients and growth of CC Plus business, in addition to the operations of the office and Narrative PR Summit. Her strong strategic skills, pragmatic approach, and commitment to her work are demonstrated in the way she ensures any potentially complex project can be undertaken in the best possible way.
Prior to joining CC Plus, Wahba spent 13 years in the banking industry, building extensive expertise in corporate communication, public administration, budget management, and customer relationship management. As the Internal and External Communication Manager at Abu Dhabi Islamic Bank (ADIB), she was responsible for establishing & maintaining consistent editorial tone & visual quality of materials that flow through the internal and external channels. As a valued advisor and communication strategist, she recommended and drove innovative communication channels that advance corporate transformation initiatives and ensure global leaders and associates are informed and prepared to support corporate change initiatives. Externally, she was involved in the launching of new products and services, including the Launch of "Saving Festival" and launching ceremony for the ADIB branch in Khartoum in Sudan. Before ADIB, Wahba worked as a Corporate Sector Customer Relation Manager at the Arab Bank, where she managed the portfolios of 30 multinational companies and facilitated their dealings with the bank.
Hala Wahba's significant work experiences match her educational background. She holds a Bachelor of Arts (B.A.) in English Language and Literature from Cairo University, and a Diploma in Marketing from the American University in Cairo (AUC). She received a Credit Certificate from the Egyptian Banking Institute (EBI) and a Digital Marketing certificate from AUC. She is currently pursuing a Master's Degree in Global Business from ESLSCA Business School Paris and expects graduation in May 2022.